Yokoo Tadanori: A Full Stomach! (Man-Man-Puku-Puku-Man-Puku)
10th Anniversary Exhibition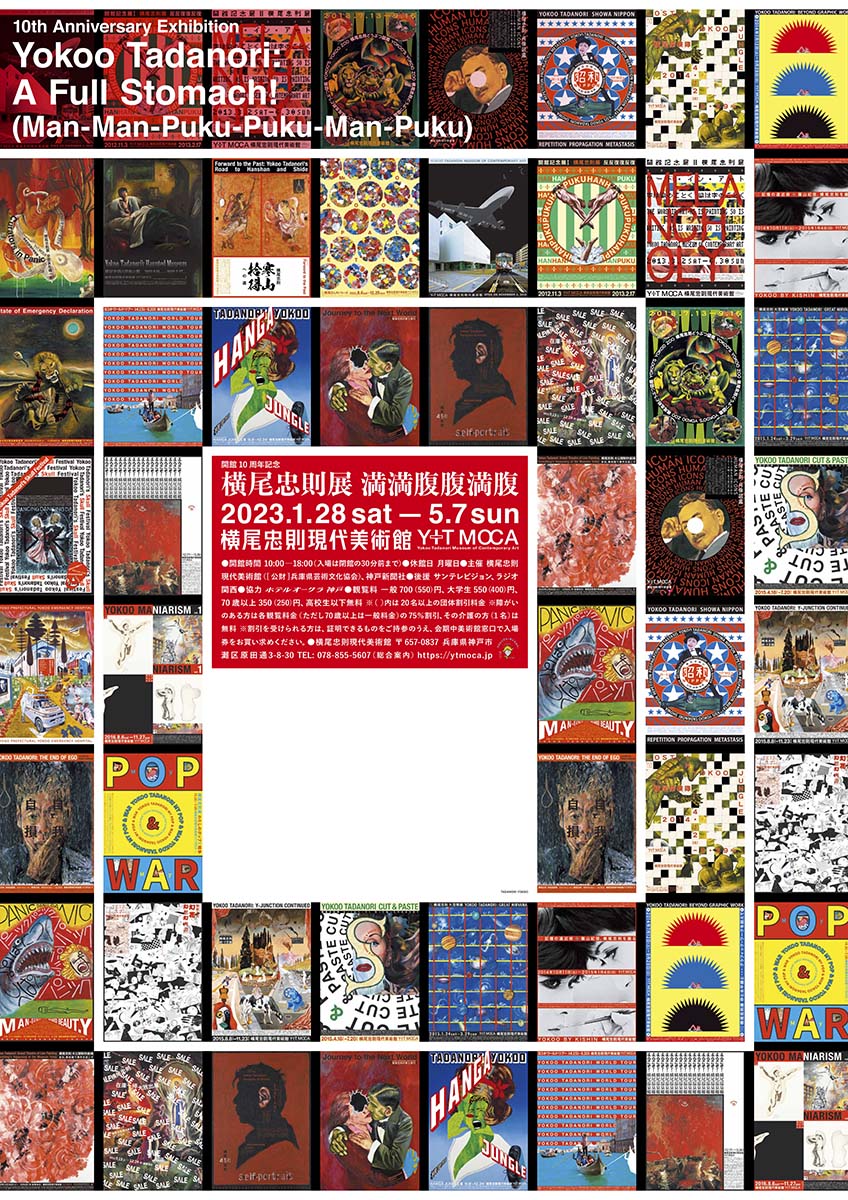 Poster design: Yokoo Tadanori
To commemorate the tenth anniversary of the museum, it is with great pleasure that we present Yokoo Tadanori: A Full Stomach! (Man-Man-Puku-Puku-Man-Puku), a compendium of past exhibitions.
Since the museum opened in 2012, we have shed light on Yokoo's art from a variety of different angles. In keeping with the spirit of the artist's own desire for constant change, we have functioned as a kind of experimental laboratory.
This exhibition, which is in part a self-parody of Han-Han-Puku-Puku-Han-Puku, the exhibition held ten years ago to commemorate the museum's opening, we have attempted to cram as many of the approximately 30 exhibitions we have organized over the years into the limited confines of this space. The chaotic environment that emerges as a result exemplifies Yokoo's inexhaustible energy as he continues to throw himself into his work despite being well over 86.
Dates

January 28 (Sat.) - May 7 (Sun.), 2023

Closed: Mondays
Hours: 10:00 - 18:00 (admission until 17:30)
Admission

Adult ¥700
University students ¥550
Age 70 and over ¥350
High school students and younger Free
Corned Meat 1966-2010 collection of the artist (Deposited in Yokoo Tadanori Museum of Contemporary Art)
Yokoo's Yokoo Zoo 2013
Yokoo Tadanori: Great Nirvan 2015
Welcome to Yokoo Hot Spring Village! 2017
Yokoo Tadanori: Clearance Sale Exhibition 2018
Hyogo Prefectural Yokoo Emergency Hospital 2020
Yokoo Tadanori's Haunted Museum 2021